Description
Akuvox SmartPlus App for Mobiles integrates your smartphone with intercom and access control systems
Akuvox is one of the world's most innovative developers of smart IP Intercom systems for door entry and access control . The Akuvox SmartPlus app ensures that any smart phone can be used as part of the system for remote monitoring, remote communication & door entry – as well as for access credentials and authentication.
Available for Android and iOS platforms, the Akuvox SmartPlus App for Mobiles is compatible with all of the Akuvox range of IP intercoms when connected to Akuvox Cloud services.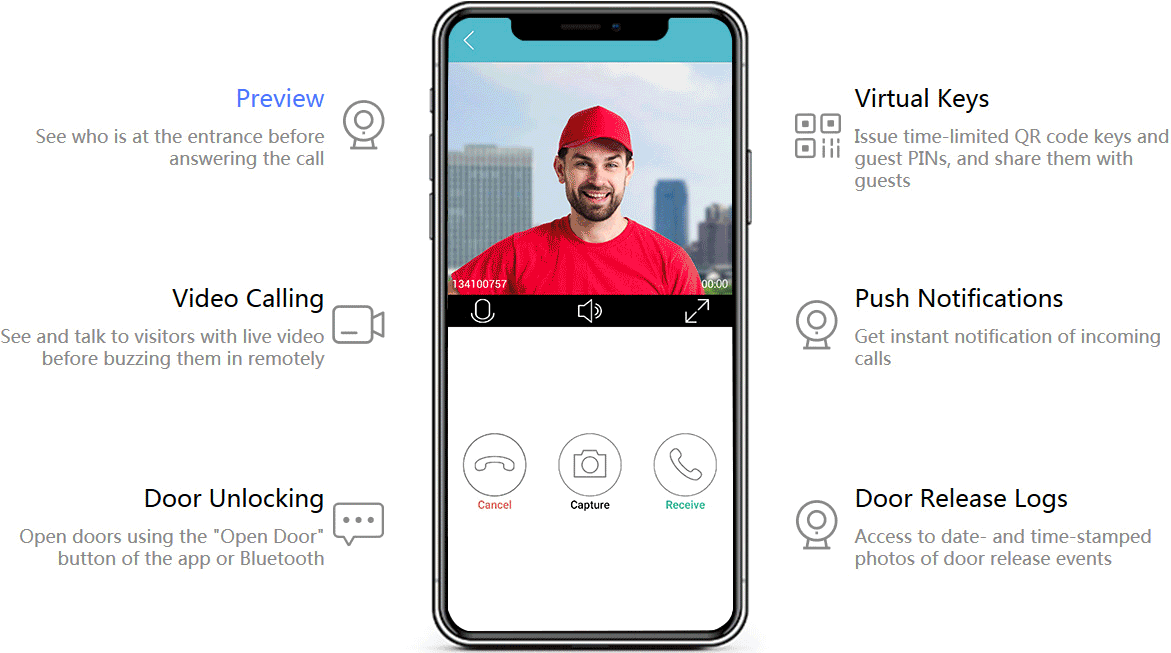 All intercom endpoint devices on a connected intercom system i.e. door intercoms, answering panels, IP phones, access control units,etc. can be accessed on the App.